Why Choose ShareThePoint?
Our expertise comes from not only understanding the capabilities of the product, but also in being able to align this with the business benefits. We are passionate about helping people to gain knowledge through education and support structures. Our focus is on the people that use the tools – not just on the tech itself. This means we empower people to embrace change, making learning new tools easy and relevant. We like to keep things simple!
---
Our Companies
---
Our Services
---
Our History
ShareThePoint Ltd (formerly envisionIT NZ Ltd) has specialised in Microsoft specialised in Microsoft technologies since 2007, as consultants, trainers and thought leaders in the Digital Workplace space. We partner with leading Systems Integrators and Managed Service Providers in New Zealand to offer training and solutions as part of their project implementations.
ShareThePoint Ltd also provides both public classroom training and on-site courses. In 2019 we added our Digital Workplace Training School, presenting Online, Self-Paced learning courses and Virtual Classrooms.
Most recently we have added our Strategy offering, which assists companies in defining a strategy and roadmap for their Digital Workplace. Our solutions also include emphasis on Change Management and Adoption.
---
Our Clients
Our experience across a wide range of industries has highlighted the importance of ensuring there is a clear strategy and our focus is helping people to gain the best use (and therefore ROI) from Office 365 and SharePoint deployments. We have worked with companies in Australia and New Zealand across these industries:
EDUCATION – UTILITIES – INSURANCE – HEALTH – TECHNOLOGY – GOVERNMENT – INVESTMENT – CONSTRUCTION – ACCOUNTING – LEGAL – TELECOMMUNICATIONS
We have undertaken training with a lot of large enterprise customers and we have worked all over New Zealand with many small to medium-sized businesses.
---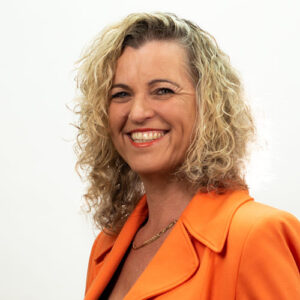 Managing Director Debbie Ireland founded EnvisionIT (now ShareThePoint) in 2007.
Known for being a courageous catalyst for change, Debbie is a respected leader in the online collaboration space. Debbie is experienced in managing IT projects across a number of industries and has been working with Office 365 and SharePoint since 2005.
Debbie's focus is in helping people understand the business capability and productivity gains that Microsoft technologies can provide.
Debbie is also a Microsoft Regional Director and author of Work Life Balance My Arse.
---
Stay Informed
Subscribe to our newsletter and event updates; or update your preferences here.
Phone (New Zealand): +64 7 578 5577
Email: support@sharethepoint.com